#1
Unveiling of the symbol by Amina Mohammed, deputy secretary-general of the United Nations, and Liselott Andersson, ambassador of Sweden to the UAE, at UN Day on 24 October.
#2
Shaping the handles of the gun require knowledge of wood behavior and a great piece of experiance.
#3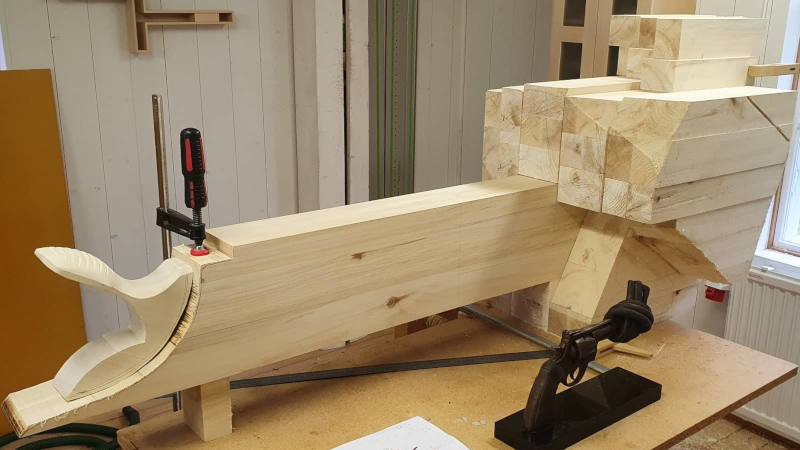 A big chunk of wood, carefully glued, with the knots outside the shape of the future knot.
#4
The first cut of the knot was really nervous.
#5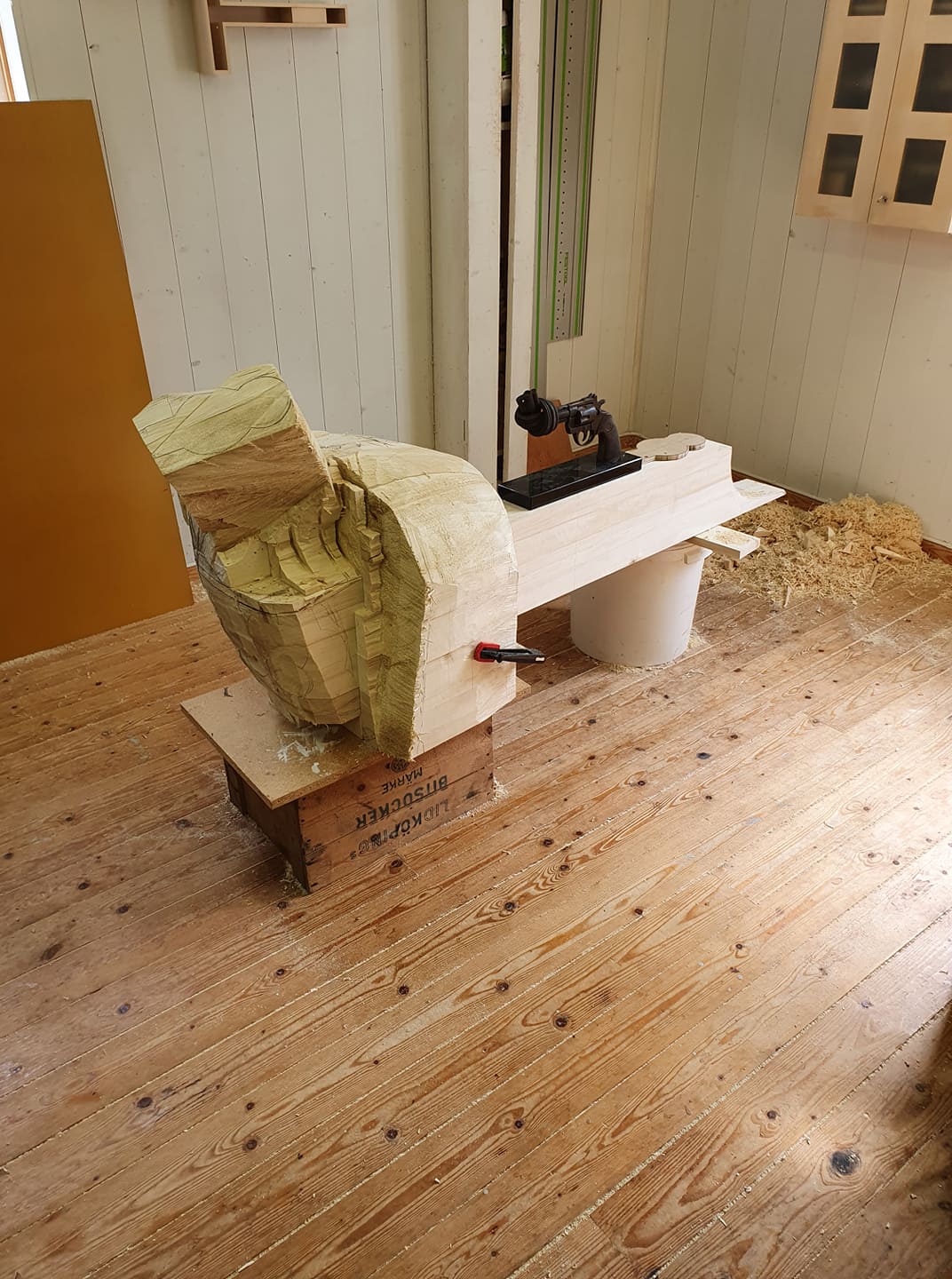 Shaping the knot or chainsaw massacre? A lot of thoughts behind every cut.
#6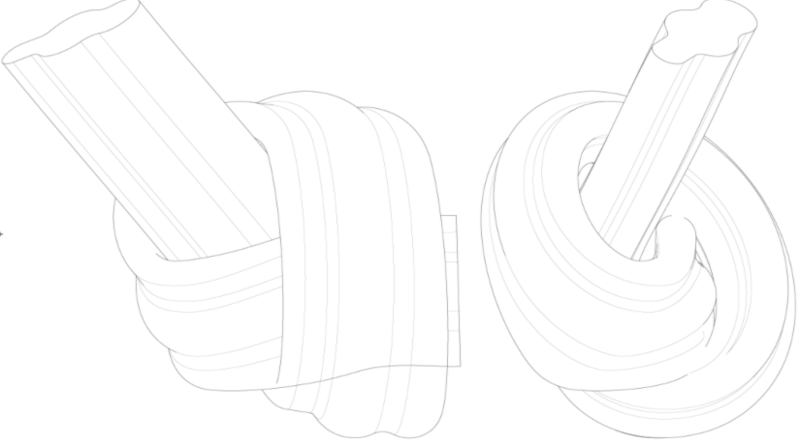 2d drawings from a 3d model is sometimes helpful. But can really mess up your mind.
#7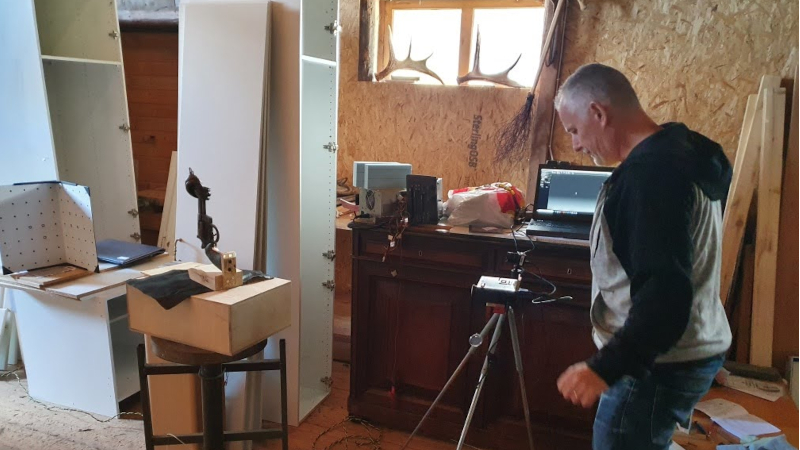 3D scanning the surface of a small model of the gun, Is a start to make a bigger model.
#8
Fine shaping or pure magic. Slowly the knot is revealing behind all the wood. It's in there somewhere.
#9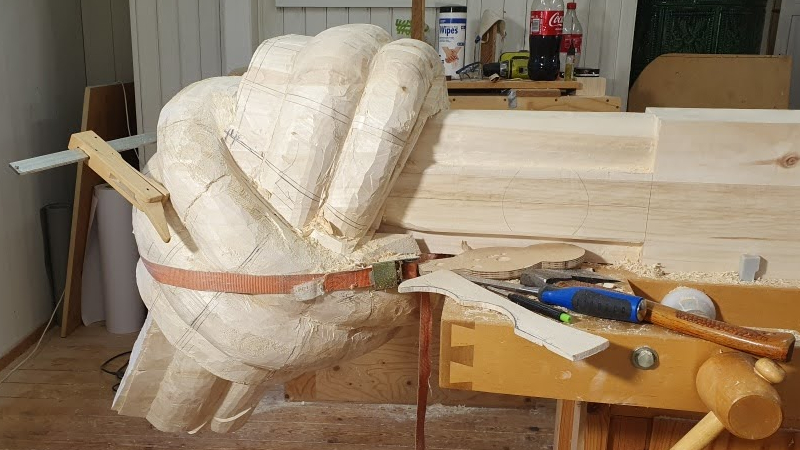 Finally the rough shaping have made it posible to start imagine the lines and curvature of the knot.
#10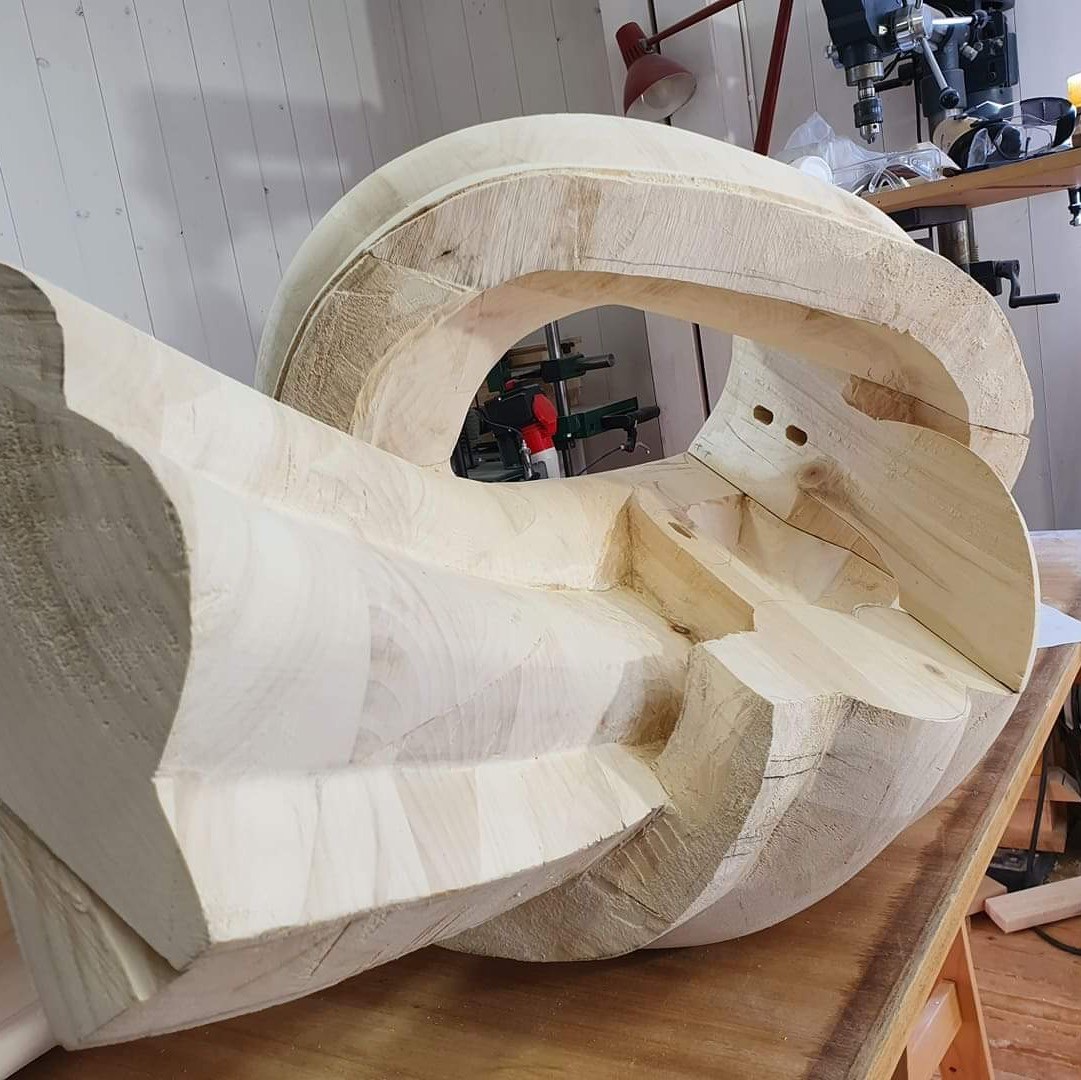 Cutting the internal shape is tricky, all the wood fibers are directed into the wood.
#11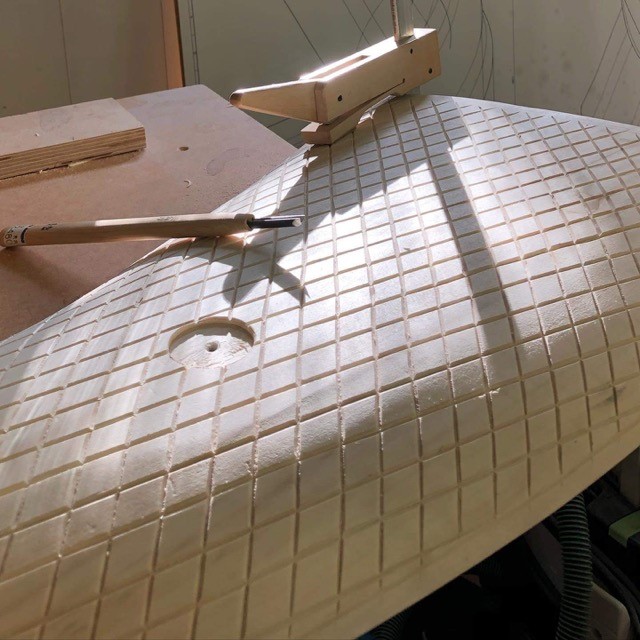 Checkering of the handle require a lot of patience an a steady hand.
#12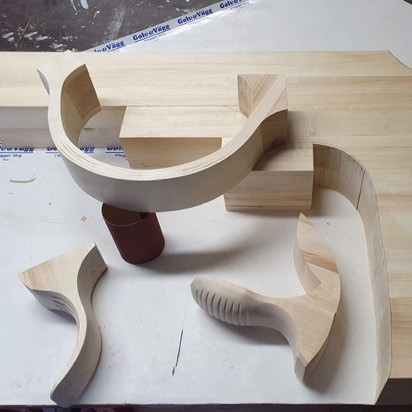 To make the trigger gard, several thin layers of wood are heated, bent and glued together in a light and strong shape.
#13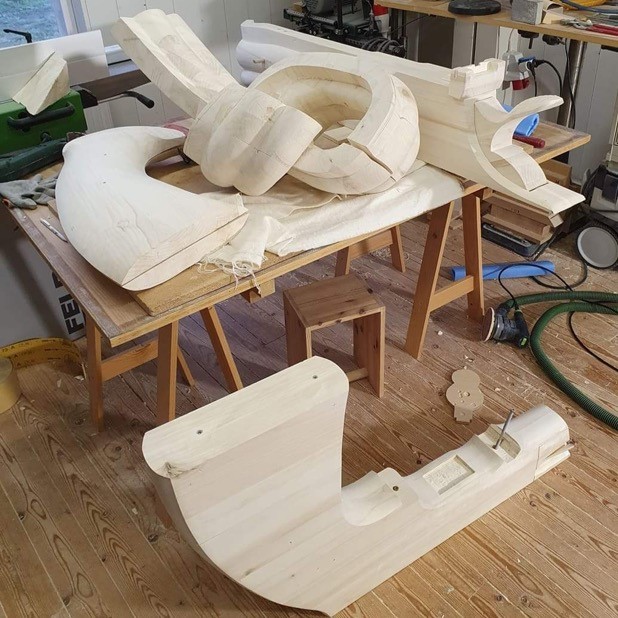 Piece by piece the gun is ready for assembly.
#14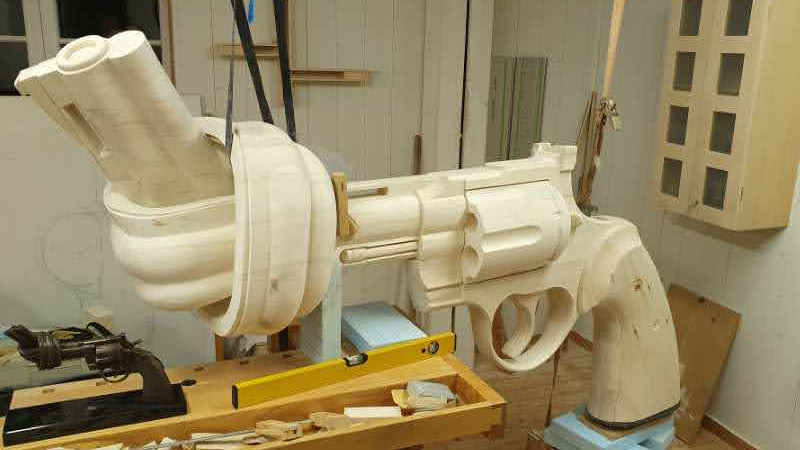 Almost ready, small adjustments and final sanding before a thin layer of varnish.
#15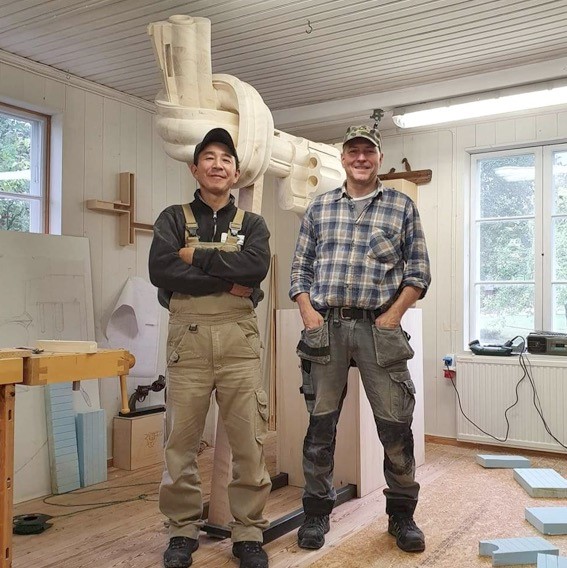 Two tired and really proud carpenters finally see the result of three months of intence work.